Procure the safest & finest quality of Surgical Blades from us...
About Us
We, at
Hindustan Surgical
, have been dealing in a wide range of instruments that are specially designed to be used in surgical procedures only. These items are supposed to be manufactured as per standards & rules of healthcare. The material is supposed to be non-harmful to human body and the physical attributes are required to be safe for both operators as well as patients. We, as a
manufacturer,
exporter
follow every industrial norm to design a highly valuable and durable range of Surgical Instruments. The products we offer ranges from
Surgical Stitch Cutters, Surgical Scalpel Blades, Abdominal Surgical Scalpel Blades, Carbon Steel Stitch Cutters
, to many more. By supplying these well-designed & finely finished instruments, we have been supporting enormous hospitals, clinics and other healthcare centers for almost a decade now.
Our organization has been maintaining its trust-worthy position in this sector by staying updated & prepared for market demands & expectations. Today, we have sustained a good growth rate to success, which we are looking forward to carry forever.
Team Work
The prolific output that we have maintained on regular basis is the result of our smart team work. Our team is filled with highly educated professionals who have expertise in manufacturing of industrial, surgical & other instruments. Their knowledge & experience has been serving for good for our company. To explain in more detail; how our team work is beneficial for us:
Productivity – Each member is highly efficient and maintain sufficient productivity
Skill Set – Each member possess knowledge & has training to execute each task in innovative manner
Work in Harmony – Each member & department works in synchronized manner to uplift the quality and maintain transparency
R&D – The research & development over products and organizational process is consistently improving our output
Quality That Matters
With our each offered surgical instrument ranging from
Carbon Steel Stitch Cutters, Surgical Stitch Cutters, Abdominal Surgical Scalpel Blades, Surgical Scalpel Blades
, to others, we aim to always serve a quality which actually matters. We have adapted quality control procedures to provide a quality which can enhance the experience of users. Each item is precisely tested for its design, shape, finishing, weight and other attributes. Besides all this, we also provide packaging in order to sustain the quality for longer period.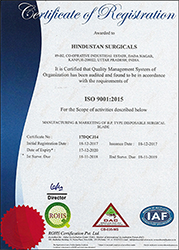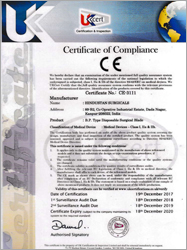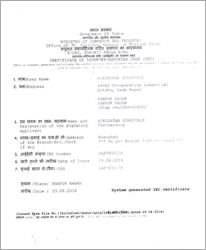 Get in touch with us